Sporty Motrorsports FD Rx-7 set a new world record. The First 13b (2 ROTOR) powerd Car to run in the 6's with a blistering 6:97@197mph. Team says the are going to do another pass (There's more left in the car). Congrats to the team for the impressive performance!!
This is an example o how a properly built, tuned and mantain rotary can deliver incredible horsepower!!.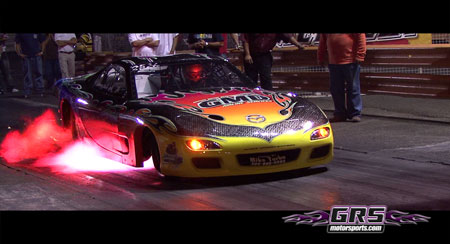 Specs:
Full chassis FD RX-7 built by Tim Macmis
Peripheral Port 13b engine
8XMM Turbocharger
Fuel: Alcohol
Engine Managemet: Microtech Ltx-12
Ima i video ali me mrzi sad da uploadujem.